One name always comes up when we swap stories about favourite safari destinations in South Africa and that's Madikwe; if it's not on someone's 'must visit' list, then it is on the 'must go back' list. That is thanks to its reputation for a guaranteed wealth of wildlife sightings – and its exclusivity.
Madikwe Game Reserve hugs the Botswana border near the Kopfontein frontier post. It's big, 50% larger than Pilanesberg, and its lodges range from luxury to ultra-luxury. Self-drive is not allowed, other than to reach one's lodge. It's now over 30 years since the reserve was established, and the transformation from degraded ranch lands to one of South Africa's prime conservation zones is gratifying to witness. Visitors can expect to see the full range of savanna wildlife which includes an elephant population of around 1000, black and white rhino, African wild dogs and all the cats. Over 340 species of birds are recorded.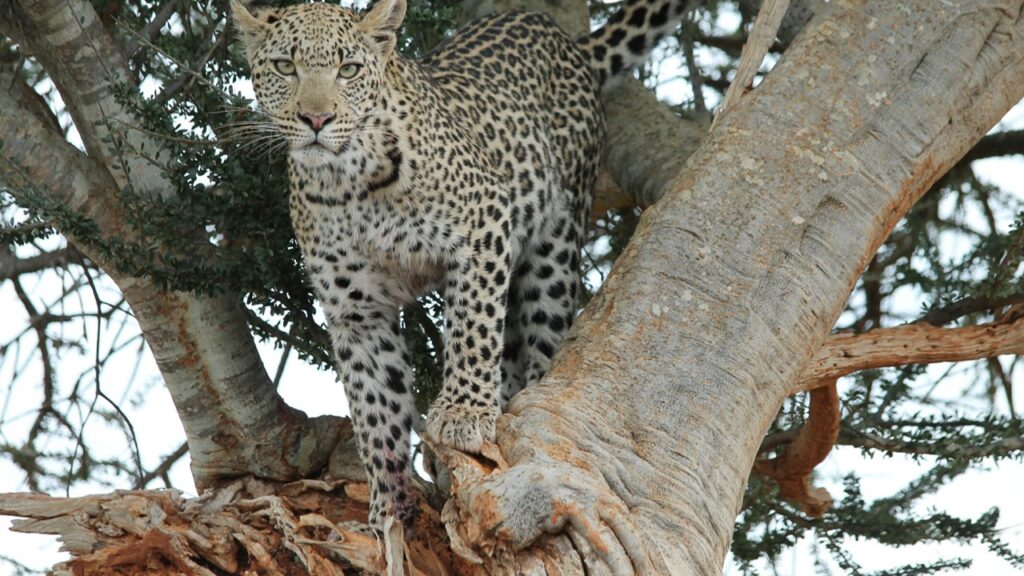 What about the walking in Madikwe? Up until recently, it was not an activity highlighted by lodges, and when we researched Walking Safaris of South Africa we failed to find any promoting walks. It turns out we missed Molori Safari, where head guide John D Ditsele has been taking guests on foot for over twenty years. Located in the east of the reserve, not far from the perennial Madikwe river, Molori Safari is at the ultra-luxury end of the spectrum and part of the Rora Private Collection. In common with lodges elsewhere in this bracket, guides are highly trained, and that includes trails qualifications. It means that guests are not confined to vehicles and can jump down during a game drive to track an animal or appreciate particular landscape features, such as water-eroded dolomitic tufa formations.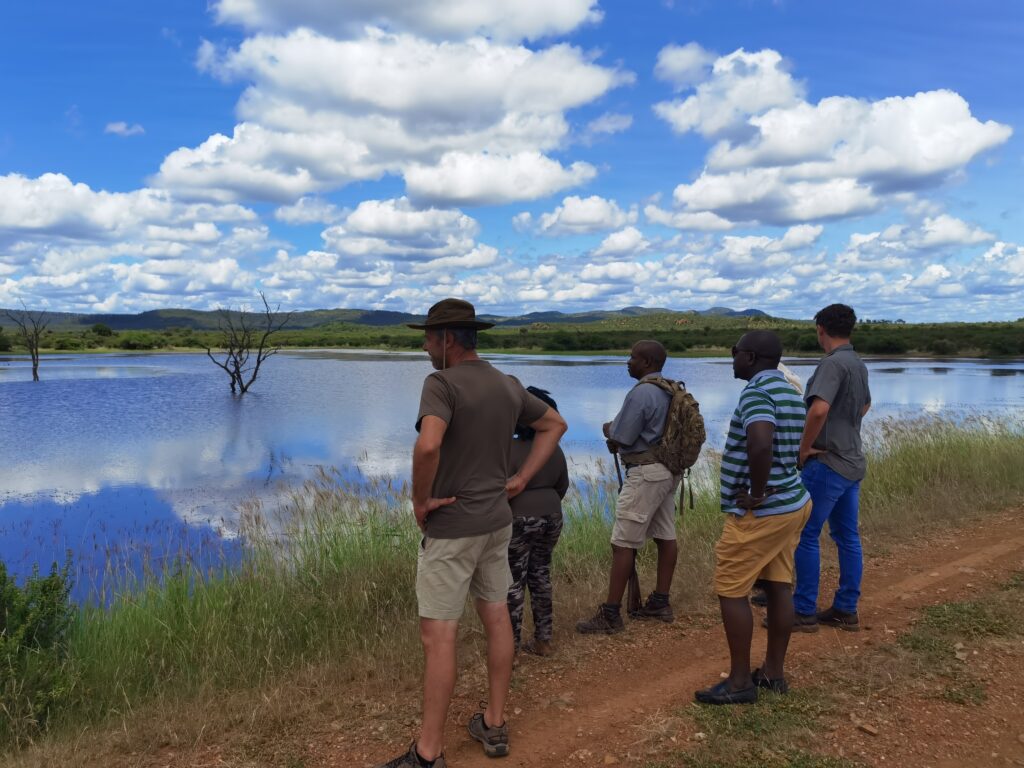 "Proper" walks are also available as a game drive alternative and there is no lack of interesting veld to explore. The northern half of the reserve is flatter, dominated by acacias, while the south has bushwillow species and is more rugged. The southern boundary is delineated by the Dwarsberg range, which peaks at 1228m, and its cliffs, caves and mountain bushveld provide photogenic walking terrain. There are 200m inselbergs in the north-west, home to splendid large-leaved rock figs, and these are also interesting destinations for walks.
According to John D, there has been a noticeable uptick in requests for walks over the last couple of years. "There is rarely a day we don't find leopard or wild dog tracks", he says. "Guests love the challenge of tracking, and so do I – we never know what we'll find on a walk, but it's always interesting".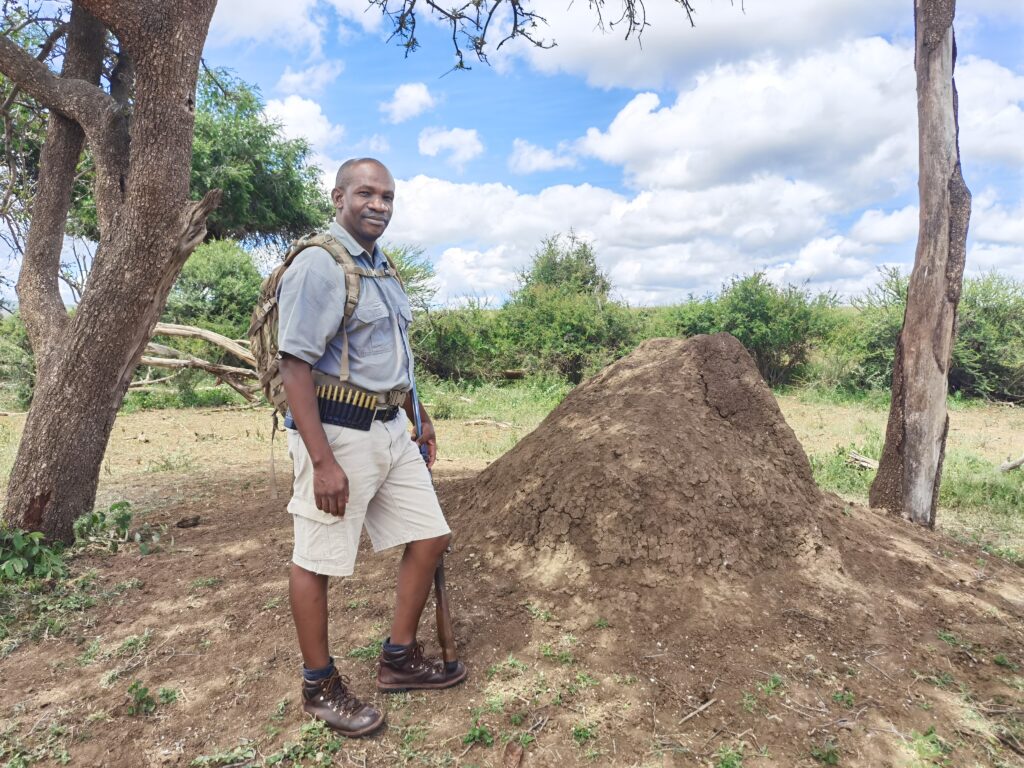 As well as John D, there are two other trails-qualified guides at Molori, and if there are more than six guests, two guides go along. A typical walk can last anything from one to four hours, with plenty of interesting stops along the way. Flexibility is the key word when walk planning, with allowance made for weather conditions, fitness levels and any special guest interests. It's possible to simply set out from the lodge, but more usual to drive to a particular area. Guests just need to carry water and binoculars, and can take a breakfast snack in a backpack or avail of a full bush breakfast cooked in the wilds – a highly recommended experience. Short walks are feasible year round, but the best conditions for longer outings are found in the cooler mornings of April to September.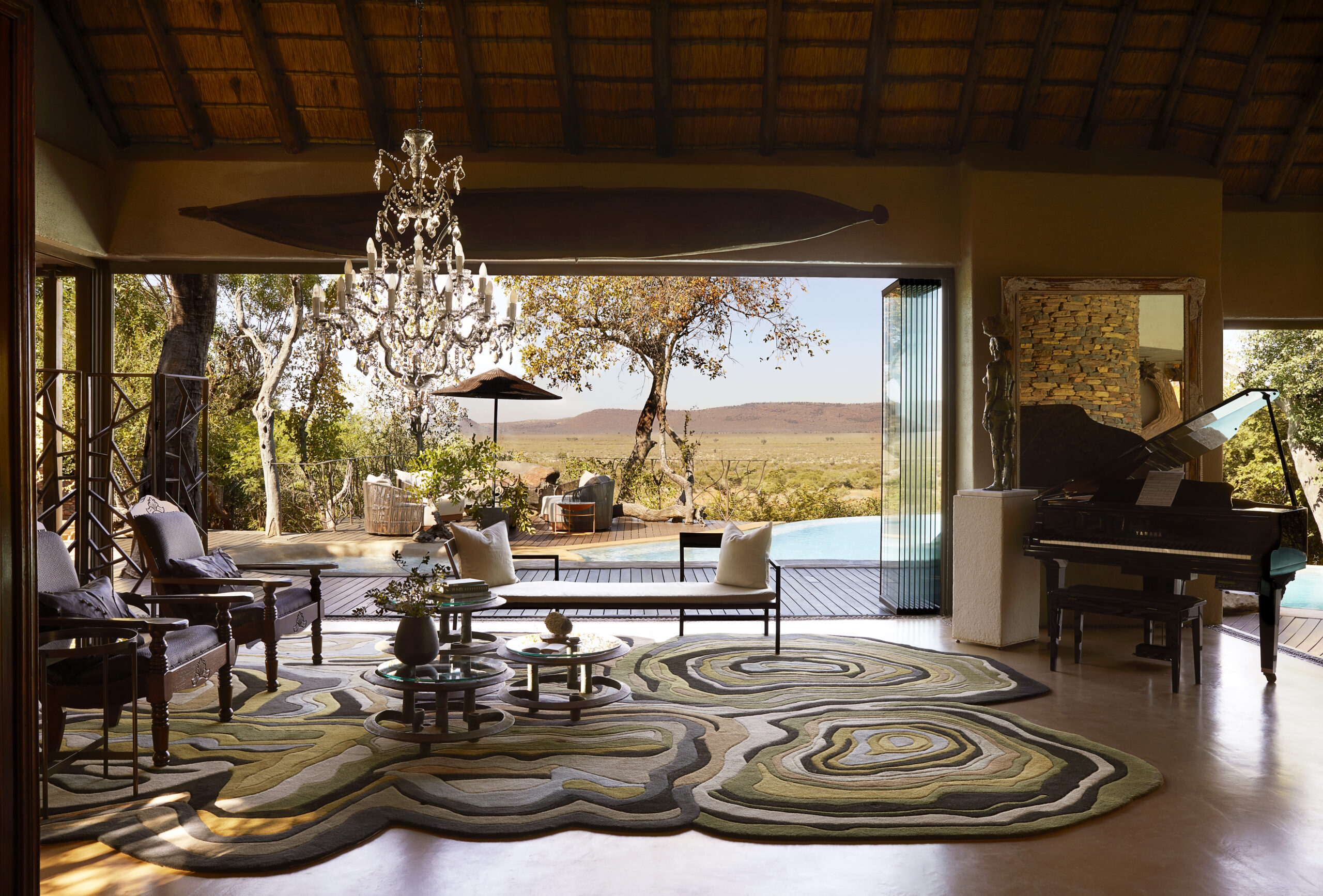 Molori Safari is reachable by road from Pretoria and Johannesburg in about four hours and has its own airstrip. Activities are included in rates, and as at Pilanesberg, guests over 60 need to have a doctor's certificate of fitness; this rule comes from the NW Parks Board, and somebody needs to have a word – 65 is more usual nationally. The minimum age is 16, and maximum group size is eight. Walkers should also check out another Rora property, Moledi Gorge near Magaliesburg, which has a 21km mountain trail. With no dangerous game, guests here can self-guide, but can also take a guide if preferred.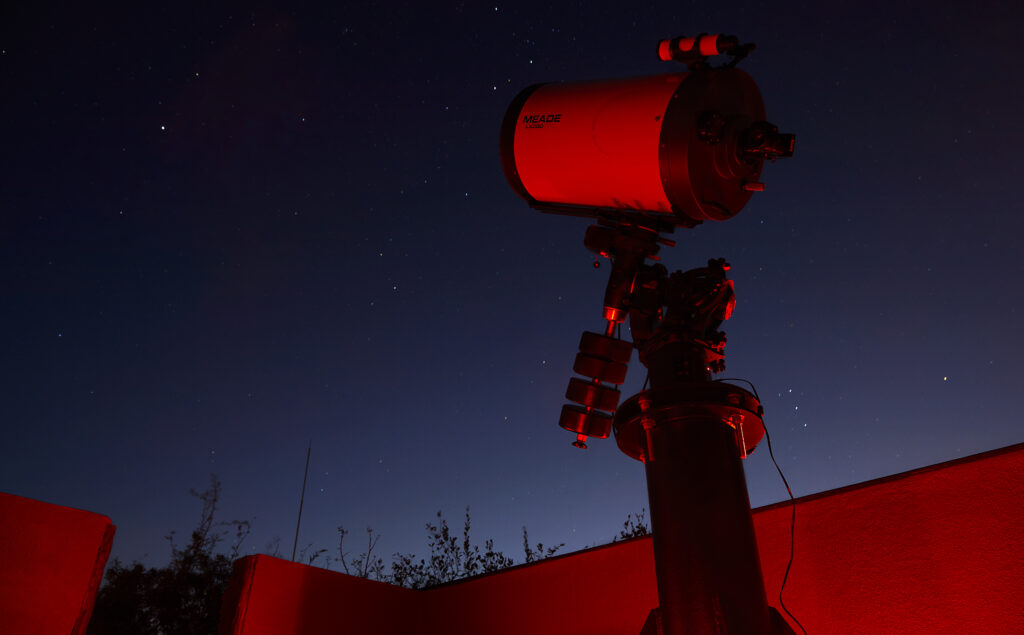 Far from light pollution, Madikwe's night skies are a star attraction, and a powerful telescope at Molori Safari lodge offers views on distant galaxies
There are intriguing proposals to create a Heritage Park corridor between Madikwe and Pilanesberg, which are the two main North West Park Board reserves. If mining interests can be kept at bay, it would see existing landowners manage a shift from cattle grazing to conservation tourism and, eventually, another Transfrontier park could result – what an addition that would be to Southern African conservation.
Special rates are offered for SA residents.
Enquire about walking at Molori Safari.
Photos courtesy Rora Private Collection.