Some Greater Kruger reserves are better known than others. Klaserie and Timbavati have a multitude of top-class lodges with powerful marketing engines. Nearby, the community-owned Manyeleti also shares an unfenced boundary with the Kruger National Park, but has a lower profile. And Letaba Ranch? If you ask even frequent Kruger visitors where it is, you will get some head scratching. We answer that question in Chapter 9 of Walking Safaris of South Africa – it's located north of the Phalaborwa mining area and, as the name hints, is in the Letaba river system.
And then there's Mthimkhulu Game Reserve. It's a place with a complex ownership and history but great wildlife tourism potential. Situated across the Letaba river to the north of Letaba Ranch, the land has been formally included in the enormous Great Limpopo Transfrontier Conservation Area (See page 123 of the book). However an ownership dispute means that it is still a place in transition to full protection, and there has been little investment in fencing and tourism facilities. It's the most remote and difficult to reach of the Greater Kruger reserves, and there aren't many visitors – and from a walking point of view this is a big part of the attraction.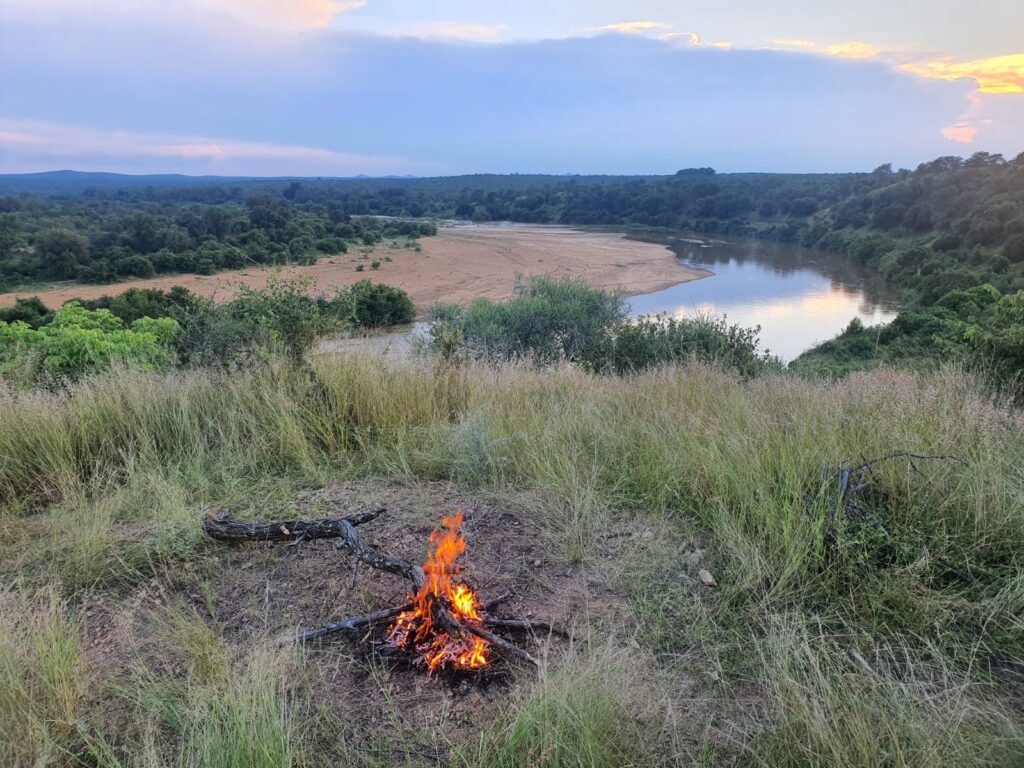 In the book we cover the walking options in Letaba Ranch, and now a new walks-centred operation has started in Mthimkhulu. Greg Jarvis, founder of Manukuza Wilderness Safaris is a long-time FGASA qualified trails guide and this is reflected in the outfit's focus on walking safaris. And it's fine walking terrain, with a good network of riparian woodlands along the Letaba basin drainage lines and expanses of mopane veld studded with granite koppies.
Manukuza Safari Camp is on the west side of the seasonal Klein Letaba river, a few kilometres north of its confluence with the main Letaba river channel. A 35km stretch of the Klein Letaba forms the only boundary with the national park and the sun rises over a large wilderness-zoned area of the park with no tourist access. The unfenced, no-frills camp sleeps groups of up to eight in double fan-cooled rooms with en-suite bathrooms. A small pool and deck overlooks the river channel, a welcome feature in an area known for its furnace temperatures for much of the year. Self-catering is the preferred option and the nearest place to stock up is Phalaborwa, about an hour south of the reserve gate.
The ideal walking season is April to September. In the care of two trails guides, guests can walk directly from camp, or drive out to explore further reaches of the reserve. The finest specimen trees and best bird-spotting are along the main river courses- the Groot Letaba generally flows year round, while the Klein Letaba has pools that attract game. At 8000ha there's ample room for 3-night backpacking (or slackpacking) trails, and sleep-outs are also an option.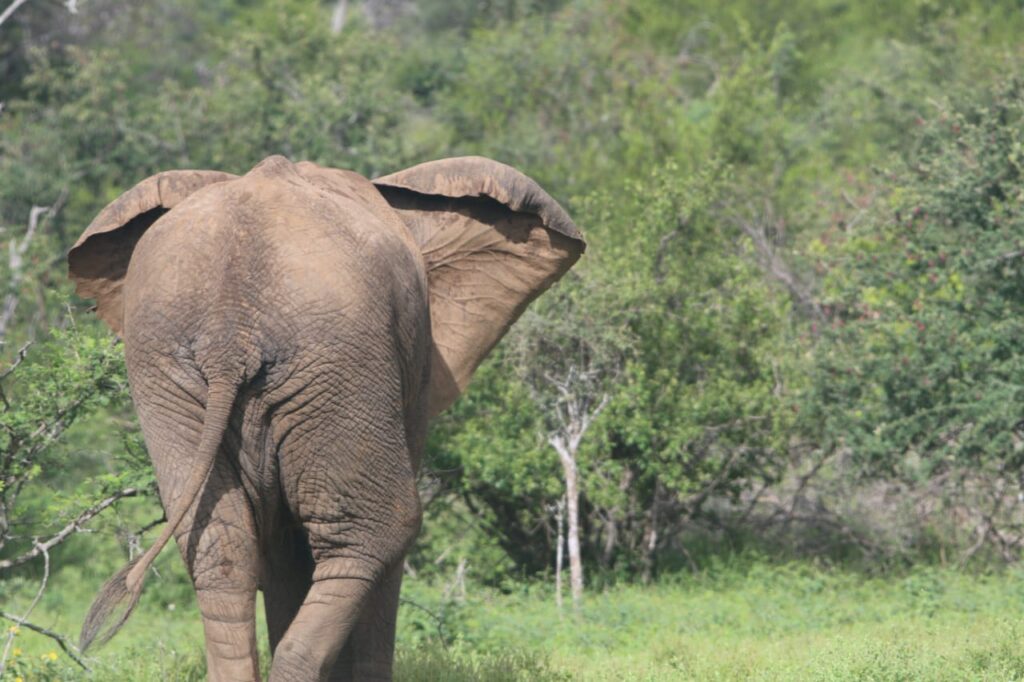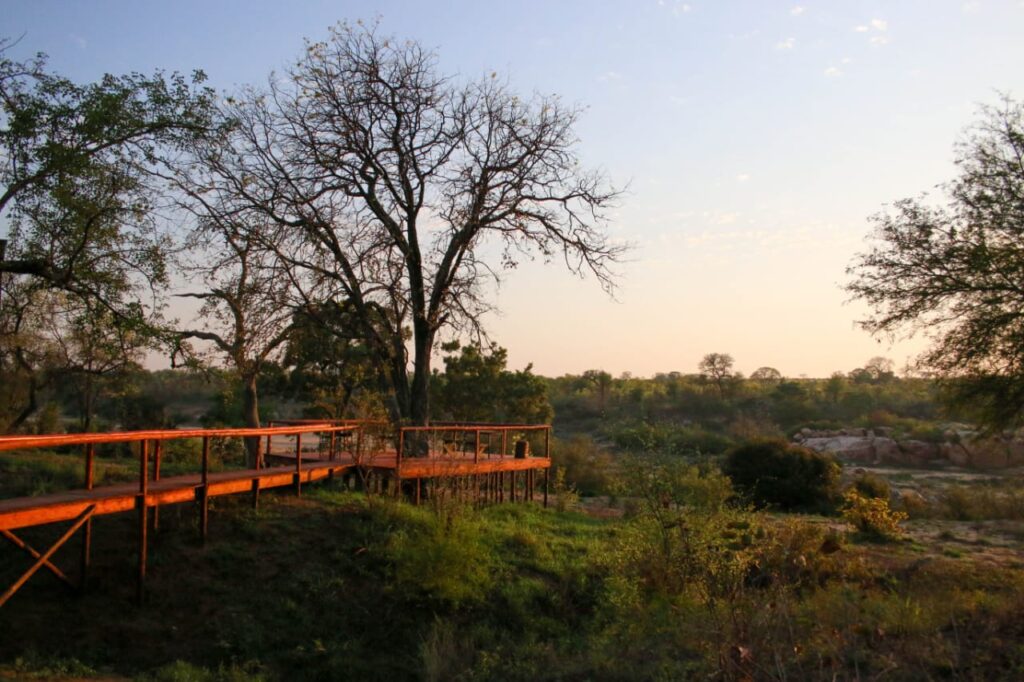 Who is Mthimkhulu for? Adventurous types who want to explore a part of the lowveld that few visit. Frugal nature lovers who want to avail of the best-priced trails in the Greater Kruger. And those who, like us, believe in the need to support any efforts to shift community land use to conservation, and have an understanding of the challenges involved. It's the sort of place where you might finish your walk with a small collection of wire snares collected in the bushveld.
Walking is priced for 3 nights self-catering for groups of up to 8, and guests must be 16 plus. It's R29 000 for three nights per group at camp, and less for backpacking and slackpacking, and revenue is shared with the community land owners.
Enquire about walking with Manukuza.