"I leave the house at 5 AM and by 6 I'm already immersed in deep bushveld. It's wild to have this place so close to home." Aiden Blake guides trails at Dinokeng Game Reserve, and just like most of the reserve's visitors he appreciates its biggest selling point – proximity to home for millions of Gauteng residents. It's only a half hour's drive from Pretoria CBD, making day trips feasible, and as well as its unique status as Gauteng's only Big 5 game reserve, it's the nearest destination to experience a big game guided walk for a good chunk of the South African population.
Over time, Dinokeng's 22000ha of protected land has been stitched together with the cooperation of the Gauteng Government and over 170 land owners. Today, it is a conservation success story that provides a significant number of jobs to northeast Gauteng. The name originates from the baTswana and baPedi languages and translates to "the place where rivers meet" and it is along a couple of these ephemeral drainage lines in the south eastern sector of the reserve that walks are led by Aiden and his Trails mentor, Chris Van Nierkek of DGR Trails.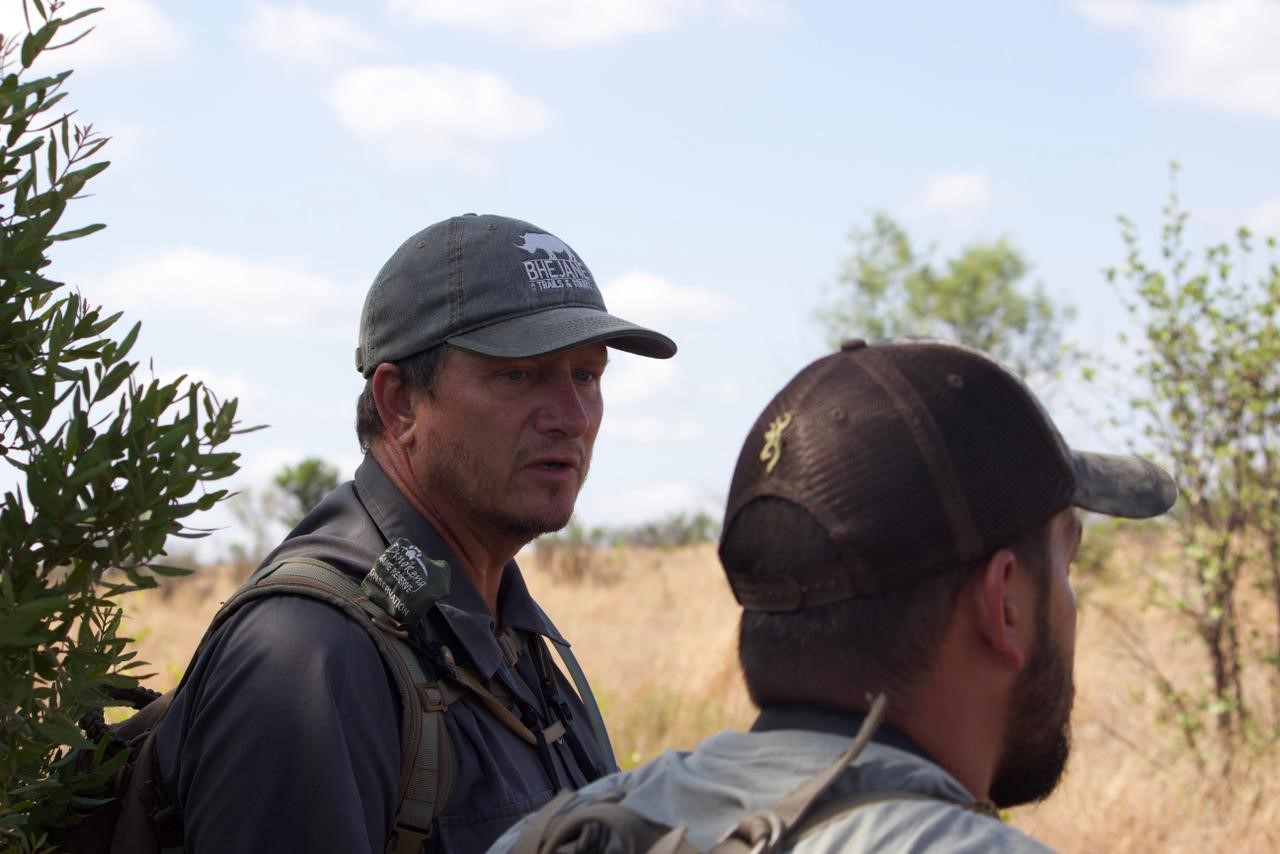 The excitement is always palpable as walkers gather in the pre-dawn light. Aiden says "We have lots of encounters with both white and black rhino, buffalo and lion, so the first order of business is a safety briefing". Most guests come from their homes in the Johannesburg area, and it must be quite discordant to wake up in that urban jungle and then find yourself so soon on foot in deep bushveld in the rich light of dawn. Apart from those early risers, Dinokeng is a popular overnight destination, and some of the DGR Trails guests will stay at their local base, Sunset Bush Camp. Guests can also be collected at other camps and lodges in the reserve.
Chris Van Nierkek is an experienced FGASA-qualified Trails Guide with Track & Sign Level 3, while Aiden is a FGASA-qualified Apprentice Trails Guide building his hours and encounters. Combining their training with local knowledge of terrain and wildlife movements, guests can expect a fascinating experience. "Personally, I love the tracking element" says Aiden. "It's a skill that can only be mastered by many hours on foot, and it's so rewarding when it pays off".
The walks are around three hours in duration and the terrain is mostly flat grasslands with a few rockier sections, so it's not too arduous under foot. There are stops along the way to investigate flora and fauna of interest, and a water break half way through. After the walk, brunch at the Arlington Brewery is a welcome sight, and, if desired, guests can continue their day with a self-drive safari in the reserve.
The next step in 2023 for DGR Trails may be overnight backpacking trails in Dinokeng. "Backpacking trails are very successful in the Kruger area and we are exploring demand. We've already identified some ideal locations to roll out the sleeping bags" says Aiden.
DGR Trails operate year-round, departing from Arlington Brewery at 05.30 in summer and 06.30 in winter. The Dinokeng Reserve conservation fee is R80 per person, and the self-drive day fee is R250 per vehicle. Walks are R400 per person, and the minimum age is 13. Wear suitable closed-toe footwear and clothing should be in bush hues if possible; carry water and use sun protection. Dinokeng is malaria-free.
Book the Dinokeng reserve conservation and self-drive fees online at sunsetbushcamp.co.za and then the trails activity at dgrtrails.co.za.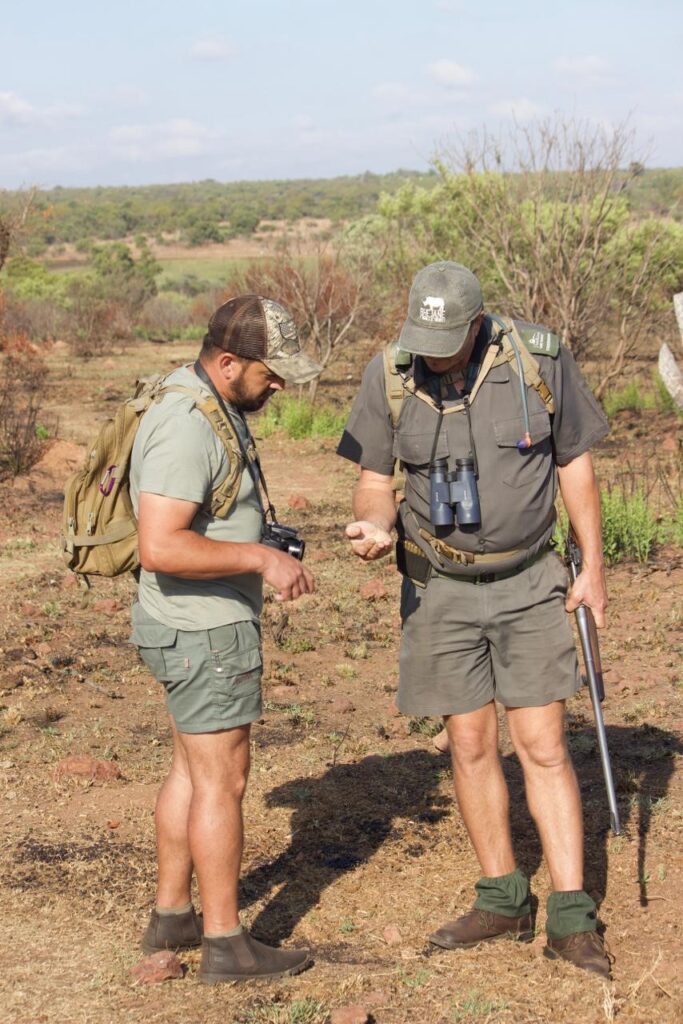 Images courtesy Aiden Blake