In Walking Safaris of South Africa, we cover dozens of walk experiences scattered across 21 reserves. We aim to make it easy for readers to identify a destination and walk style that suits their needs, and know what to expect and prepare accordingly. When it comes to booking the walk experience, details of walk operators are listed for direct bookings, but there is another option, and that is to use a travel professional to book the itinerary.
There are some advantages to booking through an agency, and for overseas visitors in particular it can eliminate a lot of uncertainty. However, there are also pitfalls if the agency is not familiar with walking safaris. For example, some lodges advertise walk availability, but only after the morning drive and breakfast. This means heading out into the heat as animal activity is slowing down, at a time of day that would be better spent relaxing at base. It would be bad advice to book one of these.
For this reason, the ideal booking agency is one that is expert in putting together trip itineraries that include walking safaris, and the way to guarantee that expertise is to have active trails guides on staff. One such agency is African Born Safaris (page 120 in the book) and another excellent option is Brett Horley Safaris (BHS). Brett is a certified professional trails guide and he and his partner Rosemary have over 40 years combined in organising safari travel around Africa, with a particular focus on their favourite activity – walking.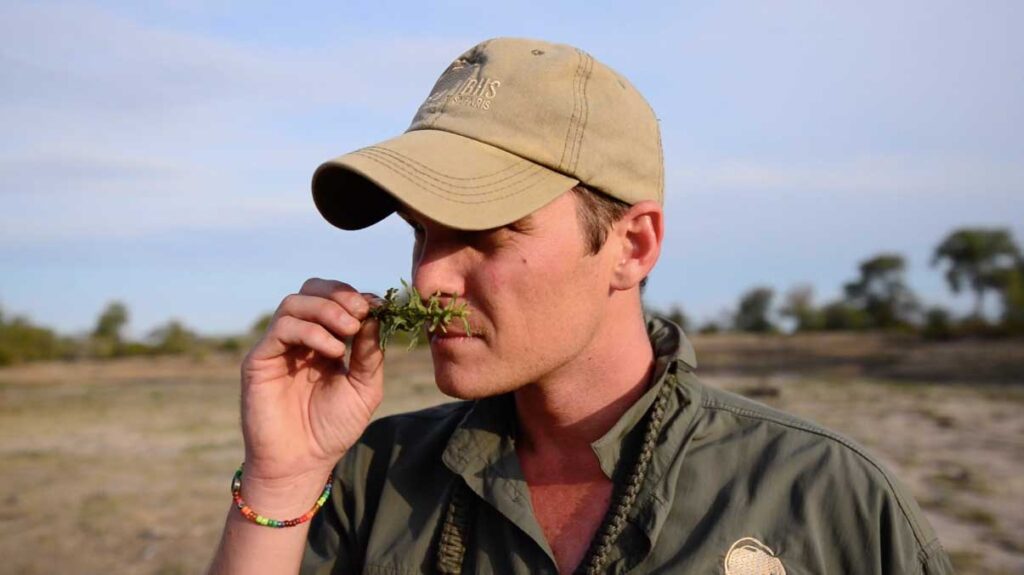 BHS is based in Hoedspruit, adjacent to the the area with the biggest density of walking safaris in Africa – the Greater Kruger. The list of options ranges from Timbavati's luxury Tanda Tula trails camp (page 128), to wilderness trails with Pafuri Walking (page 115) and Africa on Foot (page 134) and backpacking in Timbavati Reserve (page 130). Other walk destinations, including SANParks walks, can also be booked via BHS.
What can a visitor gain by letting Brett and his team look after the arrangements? First, being on the ground in the Greater Kruger, they have up-to-the-minute information on all aspects of walking – weather conditions, camp availability, new walk venues, equipment rental and special offers – so are in a position to offer advice on topics not covered in the book. Next, BHS have a great network of trails guide contacts – so can arrange for guides with specialist knowledge or language skills.
Perhaps the best use of a travel booker is letting them build a full airport-to-airport itinerary. BHS recommend that international visitors begin their trip with a connection to Hoedspruit Eastgate Airport for a meet and greet. From there, it's easy to access the various walking safaris in Kruger National Park and Greater Kruger Reserves, and also to enjoy the scenery and attractions of the Kruger to Canyons Biosphere.
When it comes to booking, guests can be reassured by SATSA bonding. It's important to note that for the actual walk experience, there no cost difference to the guest in booking directly or through a safari booker such as BHS, as they operate on a commission basis. If particular guides are requested, additional guiding fees can apply.
In general, travel bookers outside of South Africa don't have the detailed knowledge required to advise on walking safaris, and are likely to be using a ground handler such as BHS in the background. To get the best advice, it's easier to go directly to source – let BHS advise and create the itinerary, and then book your own flights.
Contact BHS: www.bretthorley.com ¦ info@bretthorley.com